---
November 2019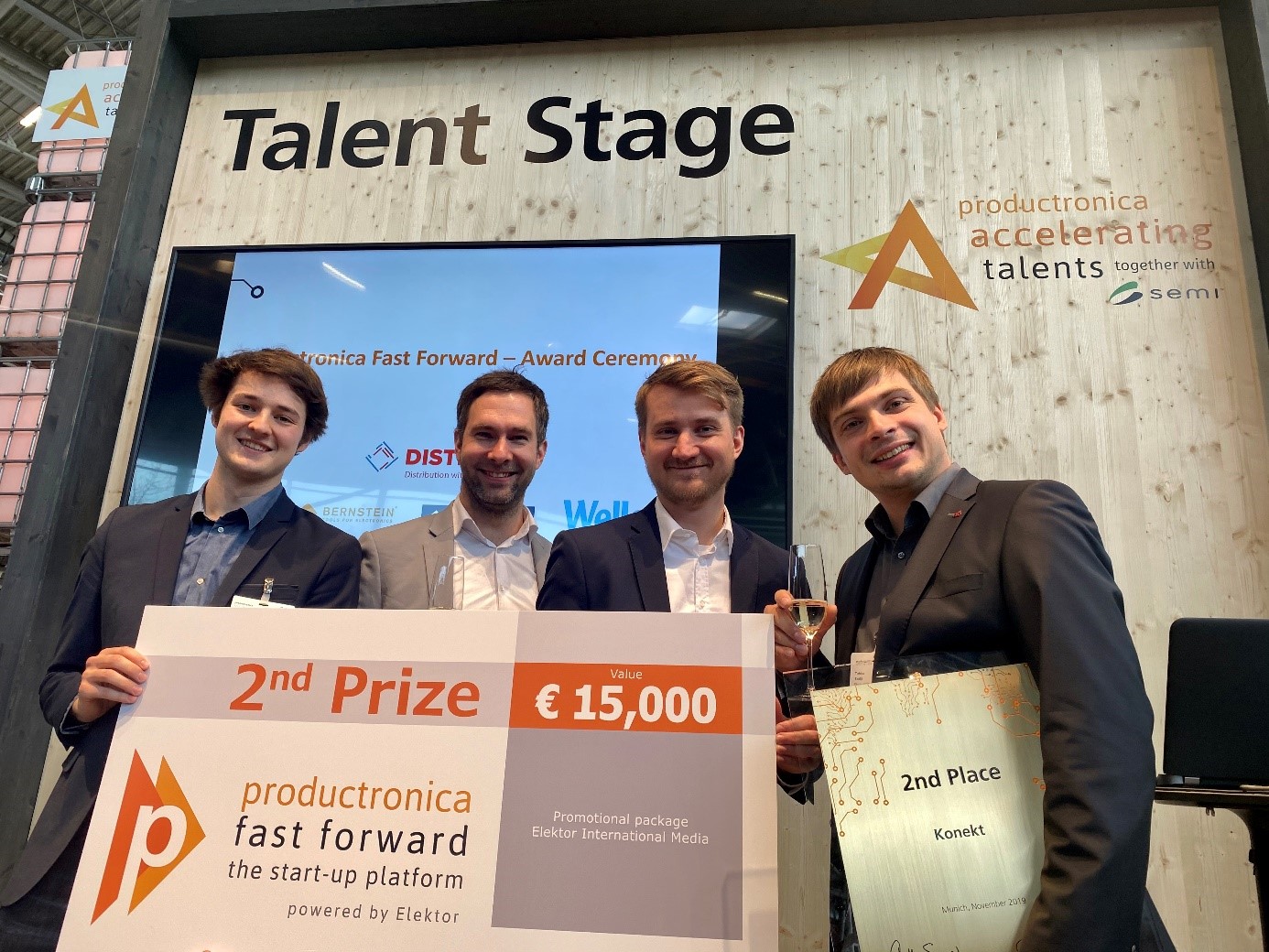 Erfolgreicher Messeabschluss auf der SEMICON und Productronica 2019 in München.
Vom 12. bis zum 15. November 2019 traf sich in München zur SEMI Europa und der Productronica die weltweite Elektronik- und Halbleiterindustrie.
Auf der SEMICON Europa konnten wir unsere Technologie mit 2 Fachvorträgen in der TechArena vorstellen. An unserem Stand auf der Productronica konnten wir wertvolle Kontakte zu potentiellen Kunden und Partnern knüpfen.
Auf dem diesjährigen Fast Forward Award Wettbewerb konnten wir die Jury überzeugen und durften uns über den zweiten Platz freuen. Dies war gleichzeitig der Abschluss einer sehr ereignisreichen und erfolgreichen Messewoche.
Vielen Dank!
Servus München - mia san KONEKT!
---
KONEKT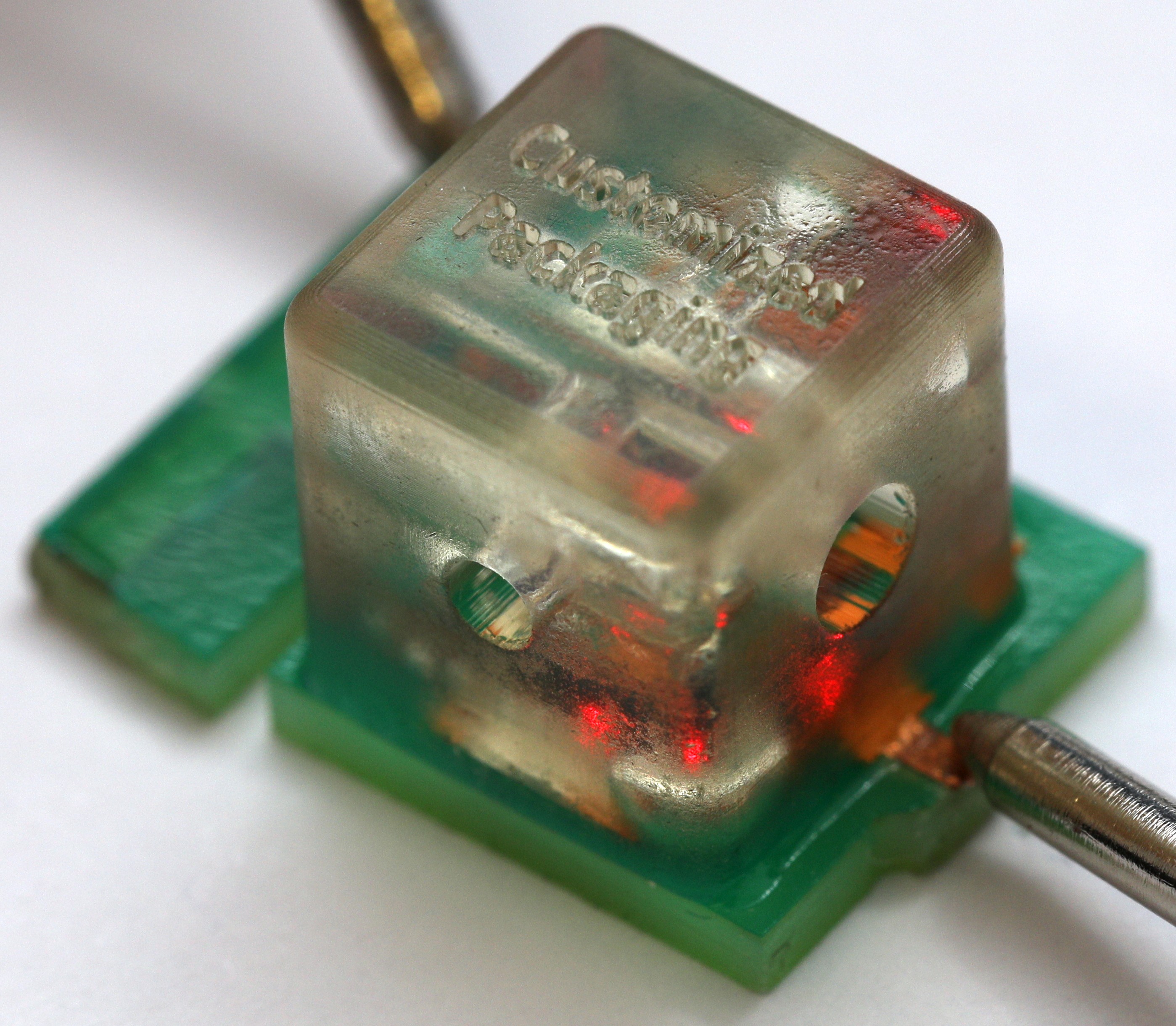 Rethinking electronic manufacturing - why do electronic components always have to be soldered onto a printed circuit board? Is it not possible to omit the printed circuit board at all and integrate the components directly into a single chip package instead? This was the question asked by Prof. Bock's team of four researchers at the Electronic packaging lab of the TU Dresden. The result is a manufacturing approach that saves around half of the process and design steps. Thereby, today's and tomorrow's challenges such as high-frequency transmission, cooling and miniaturization can be managed. The technology is called "connecting embedded components as a technological solution" – shortly KONEKT in German.
The Team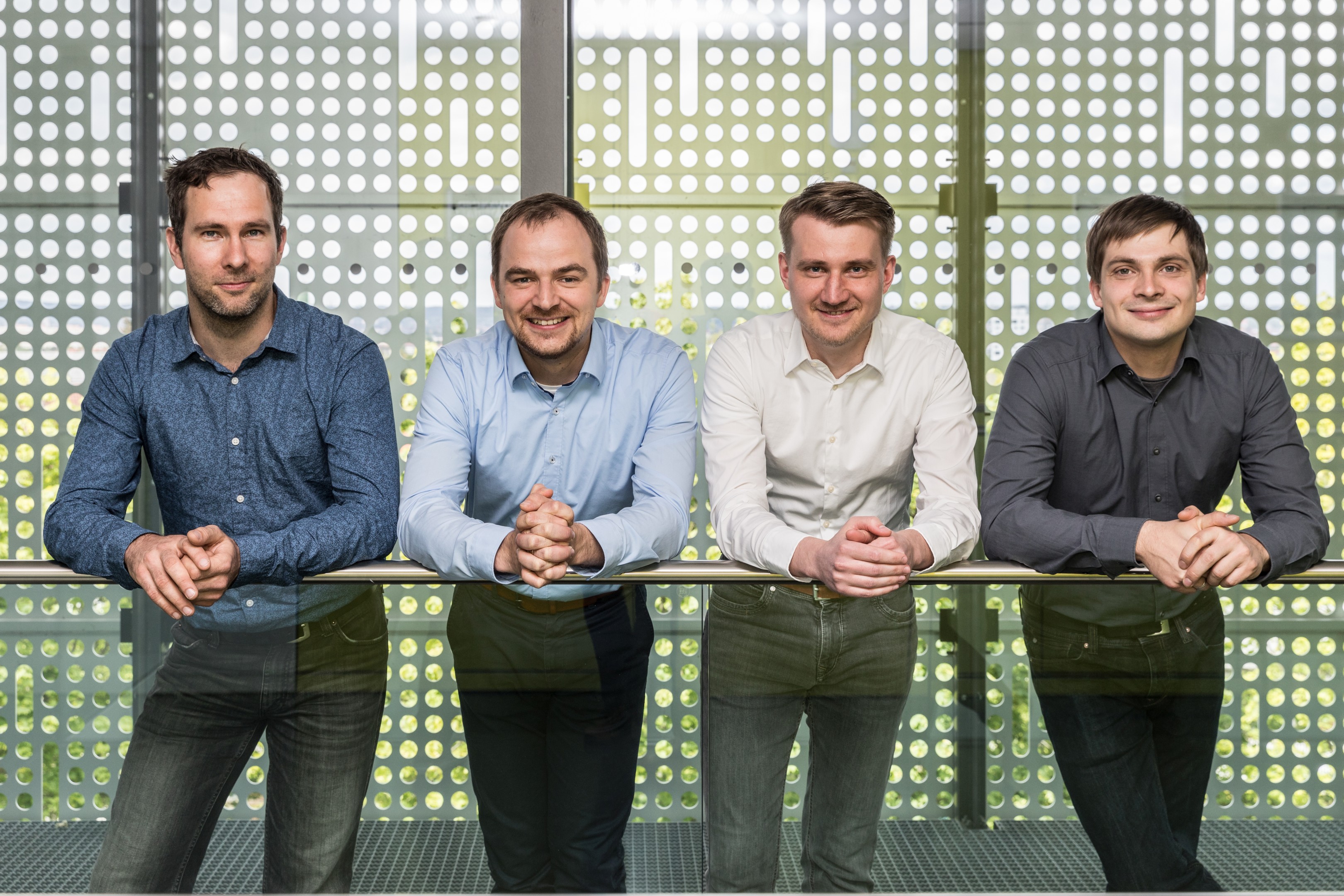 With the support of Dresden exists (the start-up service of Dresden's research facilities) the team around KONEKT raised the EXIST research transfer funding of the BMWi in the amount of 807 k€. This enables the production of adaptively manufactured 3D assemblies on large and competitive dimensions. The KONEKT-technology revolutionizes the electronic assembly by using 3D manufacturing and realizing high-frequency interconnects. It combines the possibility of producing individual packages of rapid prototyping and manufacturing at a large scale. Simplified processes facilitate fast and automated production of various assemblies. Therefore, energy, process and material costs will be reduced. Now, small and medium-sized companies have the opportunity to establish new business fields by ordering individual electronic packages without high set-up costs. During the EXIST-project the KONEKT team will establish a company, which will offer 'packaging-as-a-service'.
Tobias Tiedje (KONEKT project manager): "With KONEKT a wide variety of products can be realized, starting from 3D-sensor systems as prototype up to RFIDs and high-frequency assemblies in series manufacturing for the Internet of Things (IoT). The clients will have much more possibilities in designing their product without limiting their creativity and innovation."
Das Projekt "Kontaktierung eingebetteter Komponenten als Technologielösung", kurz: KONEKT (FKZ: 03EFMSN148) wird im Rahmen des EXIST-Programms durch das Bundesministerium für Wirtschaft und Energie und den Europäischen Sozialfonds gefördert.
Team KONEKT
Institute of Electronic Packaging (IAVT)
Technische Universität Dresden
konekt(at)avt.et.tu-dresden.de
www.avt.et.tu-dresden.de/en/research/projects/konekt
Fax: +49 - 351 - 463 37035
Project Management: Dipl.-Ing. Tobias Tiedje
Tel.: +49 - 351 - 463 32132
Equipment: Dipl.-Ing. Sebastian Lüngen
Tel.: +49 - 351 - 463 43790
Technology: Dr.-Ing. Andreas Krause
Tel.: +49 - 351 - 463 43776
Finances: M.Sc. Friedrich Hanzsch
Tel.: +49 - 351 - 463 33007